Hub hostel for strolling peaceful town and mountaineering
1166 backpackers is a place to sleep, meet local people in Nagano, Japan. We have 3 rooms waiting for you to sleep in. Our lounge is a great place to sit back, relax and enjoy with playing games or reading books. We are located in the MONZEN neighborhood in the old city center where is few steps away from the Zenkoji temple.
Travel as escaping the hustle and bustle of urban city to Zenkoji temple, you will see old traditional houses here and there. To be amazed, over 50 small business like cafes, restaurants, book shops, flower shops, galleries and craft shops are newly opened by young people in this 5 years with renovating old warehouses in this area. These shops are not for busy tourists hopping around major touristic spots with lonely planet but for tourists who need time for chill-out.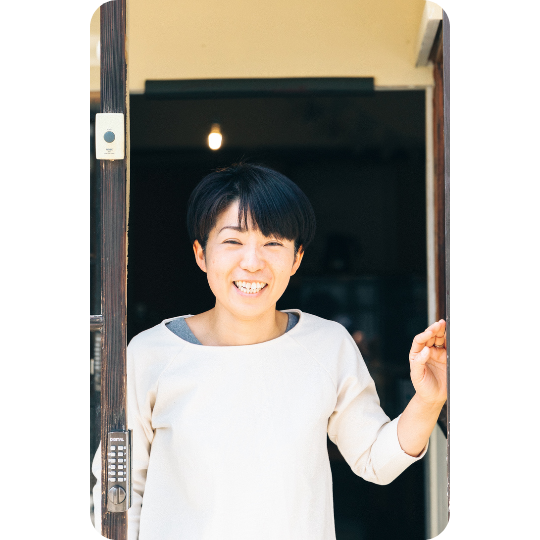 ORIE
Owner of the hostel. was born in Hyogo pref. and spent 4 years in Kyoto, 2 years in Canadian rockies as a tour guide, a year in Australia as an editor and 4 years in Kamikochi as a hotel receptionist. Also traveled in Europe, some cities in Asia and States. We're waiting for you with all the information you need.
---
HIROKO /
Hello. I'm Hiroko. I worked as a teacher for nearly 10 years. I've been working at 1166 since April because I want to see a world I don't know, and I want to meet people I've never met before. My current goal is to be able to speak English! I'm studying because I can't speak well. My favorite things are running, traveling, seeing beautiful scenery, eating delicious food, drinking alcohol, visiting cafes, karaoke, etc. thank you!
---
YUNG /
Hi everyone, I'm Yung. I am from Hong Kong. I came to Nagano for the first time 8 years ago and came across 1166. I like Nagano, especially love this place and people. Spending time at 1166 makes me feel that way. I came back to Nagano for a working holiday in Japan, and got the chance work at 1166 now and, during your time at 1166, you will meet various backpackers. It's really interesting to meet a lot of friends. If you are interested in Hong Kong and want to talk to me, let's talk! I'm studying Japanese now, so if you don't mind, please give me some advice.
---
SHIGE /
Hello, I'm Shige from Tokyo. When I was 18, I visited 1166bp on a bike trip. After that I yearn for opening my own guesthouse. Even though I had been working for a hostel in Tokyo, 1166bp was always in my head, so I came here to get some tips.
 I like to spend time in a relaxed atmosphere like coffee shops, onsen and sauna.
For food, ramen and Italian, for drinks, beer and white wine are my favorite.
 Traveling is a once-in-a-lifetime experience. I will cherish every moment I meet you. I'm learning English now so I would like you to teach me if you have time.
---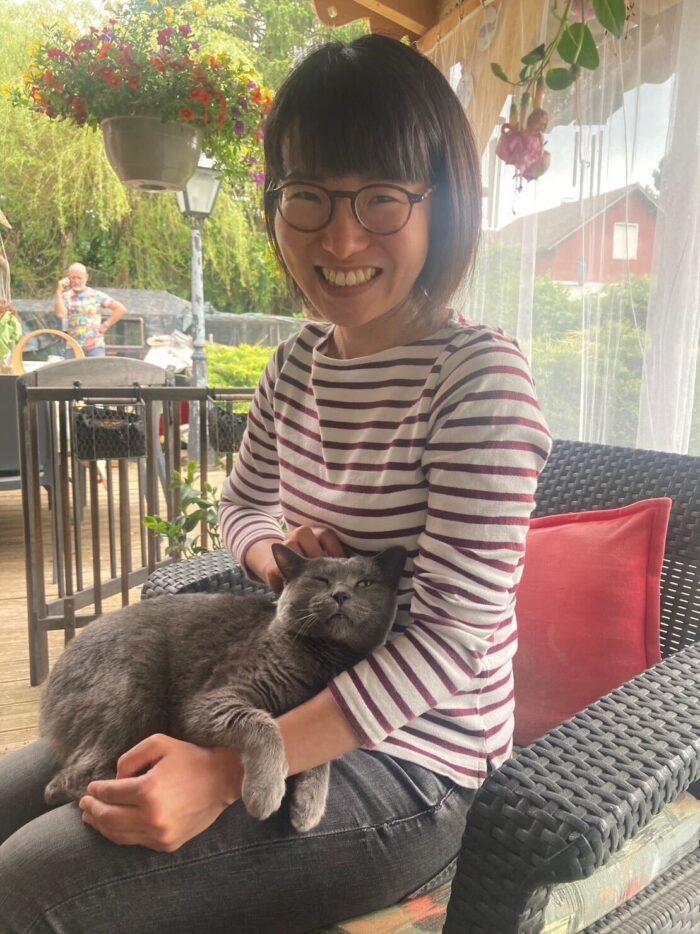 ETSUKO
Born in Kiso valley and raised in Nagano city. I have been living in Tokyo for 16 years and came back to my hometown hoping to open my small accommodation, which is my dream! I'm here to learn and to make this dream come true.
I was in the UK for 6 months to study the language, but I got most of my skills in a shared house in Kichijoji. I like sewing, reading comics and watching animated movies, also love discovering local sakes, beers & wines. Recently I started to study French. My French is still at baby level though, I would be happy to have a chance to use it more. Feel free to talk to me!