Hub hostel for strolling peaceful town and mountaineering
1166 backpackers is a place to sleep, meet local people in Nagano, Japan. We have 3 rooms waiting for you to sleep in. Our lounge is a great place to sit back, relax and enjoy with playing games or reading books. We are located in the MONZEN neighborhood in the old city center where is few steps away from the Zenkoji temple.
Travel as escaping the hustle and bustle of urban city to Zenkoji temple, you will see old traditional houses here and there. To be amazed, over 50 small business like cafes, restaurants, book shops, flower shops, galleries and craft shops are newly opened by young people in this 5 years with renovating old warehouses in this area. These shops are not for busy tourists hopping around major touristic spots with lonely planet but for tourists who need time for chill-out.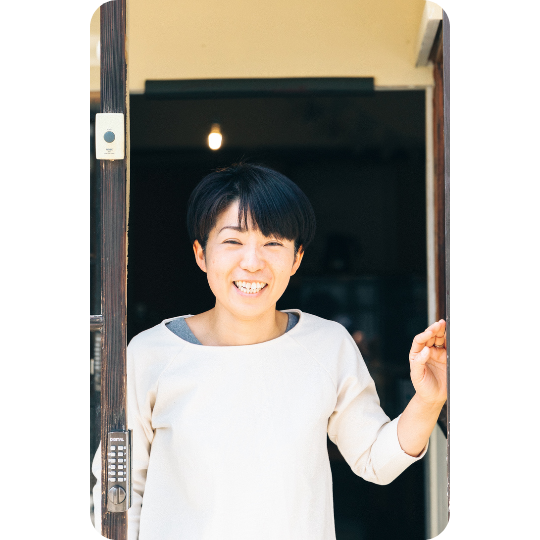 ORIE
Owner of the hostel. was born in Hyogo pref. and spent 4 years in Kyoto, 2 years in Canadian rockies as a tour guide, a year in Australia as an editor and 4 years in Kamikochi as a hotel receptionist. Also traveled in Europe, some cities in Asia and States. We're waiting for you with all the information you need.
---
DOI /
Born and raised in Gifu City, I was working as a daycare teacher in Aichi , but I could not give up my dream of opening a guesthouse, so I came to 1166 backpackers for training. I love mountain climbing, camping, traveling, vintage clothing hunting, music events, saunas, retro coffee shops and public bathhouses, and drinking. I'm looking forward talking you all!
---
TERASHI /
Was born in Wakayama, located in south of Osaka, and used to pedal a unicycle at the World Competition. In uni, went to Malaysia for one year as an exchange student, and became just like a local. After six year experience of construction industry, decided to move to Mikurasima island for community design project. Now, eleven years after my first stay, I am back here, 1166 backpackers.